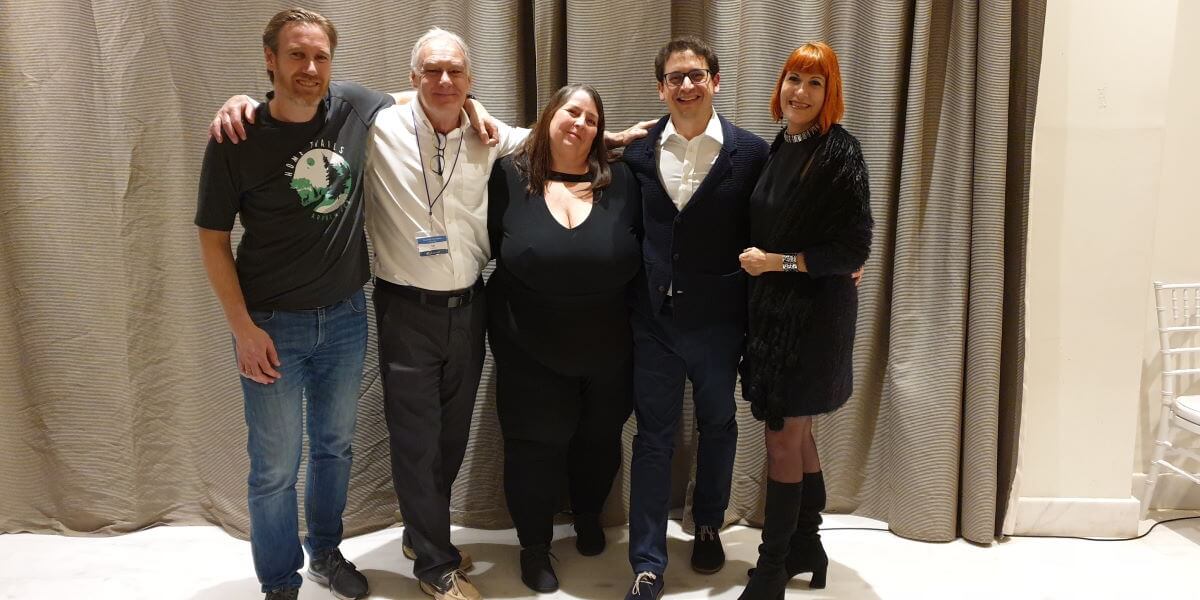 Details

Hans

26516
Somewhere in december 2019 I was invited to join the Joomla Forum for the Future 2020 being held in Marbella, Spain. The purpose of this Forum was to discuss and make plans to get Joomla a sustainable future and thus helping people earn their living from the project. I was delighted to be invited and was looking forward although I didn't know exactly what to expect from it.
Day 1 - Arriving and working
There were about 70-80 people from all over the world present. I arrived with 6 other Dutch Joomlers from the same flight at the hotel and got pulled away from the checking in towards my first meeting. The Marketing meeting. This because I am the Assistant Team Lead of the Social Media Team of Joomla and all members who were present attended the meeting. It was good to talk in person instead of chatting online or using a conference call. After this I could check-in and be amazed by the comfortable room. Little did I know I needed the sleep hard that weekend.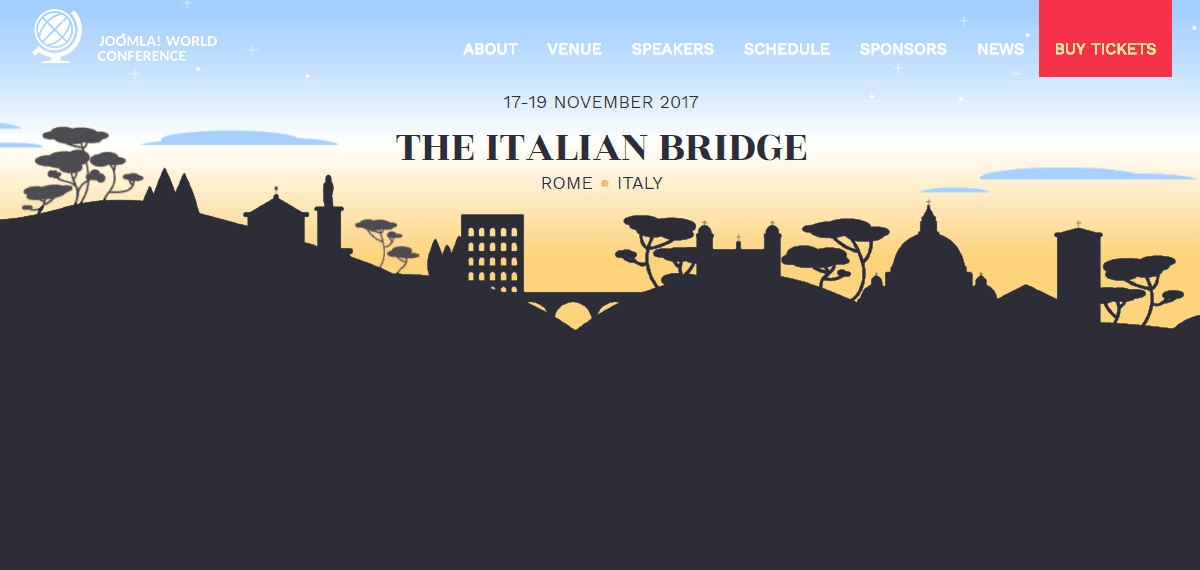 Details

Hans

1848
For some years now I've been interested in visiting the Joomla World Conference or the JandBeyond conference. But since my Joomla work is only volunteering and a trip like that costs some money I always decided not to go. But since december 2016 I became a member of the Joomla Social Media Team (SMT) and have been chatting with my other team members online. So now it makes more sence to go to an event like that and I bought myself a ticket to the Joomla World Conference held in Rome.
So there I was. Just arrived and greeting some fellow Dutchies who arrived before me and meeting Rowan (member of the organizers). I had dinner in a small restaurant with Peter Martin, a lovely place filled with Italians and not tourists.
On thursday I was invited to the Marketing Team Sprint wich, since SMT is a subteam of the Marketing Team it makes sense. I found the sprint useful, besides meeting the members in real life I also could help in certain topics and also making some useful notes for my team. The day ended with the official start of the JWC, a welcome party. Here I met lot's of people I've seen before and also meeting new faces (but know from online). The one example of not recognizing someone was when I walked by Nicky without recognizing her (sorry about that again).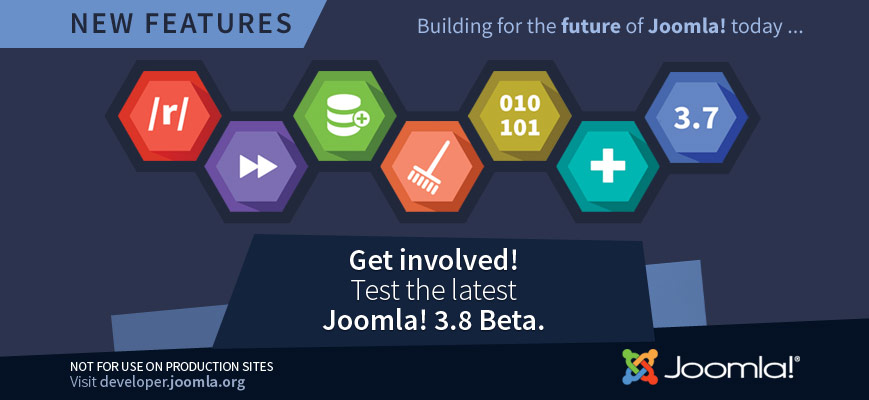 Details

Hans

1750
A few nice (new) features were introduced with the release of the Joomla! 3.7.x series, for example Custom Fields, improvement in the multi lingual support and the Admin menu manager. The current version of Joomla! is 3.7.4 and there are some new releases coming our way.
Joomla! 3.8
The first beta release of Joomla! 3.8 is already available. The most important feature for lots of users in this new version will be the new Router so now you will be able to remove those ID's in the URL's. Most of the other changes will take place under the hood. There will be a compatibility layer built in Joomla to make the update towards Joomla! 4 possible.
Joomla! 3.9
The main change in Joomla! 3.9 will be the completing of the compatibility layer for the upgrade towards Joomla! 4. As far as I know no more new features will be added in 3.9.
Joomla! 4
Joomla! 4 will be the new main version of Joomla and it's being developed as we speak (or read), it's still not even in the alpha stage. There are some possible improvements documented for this release: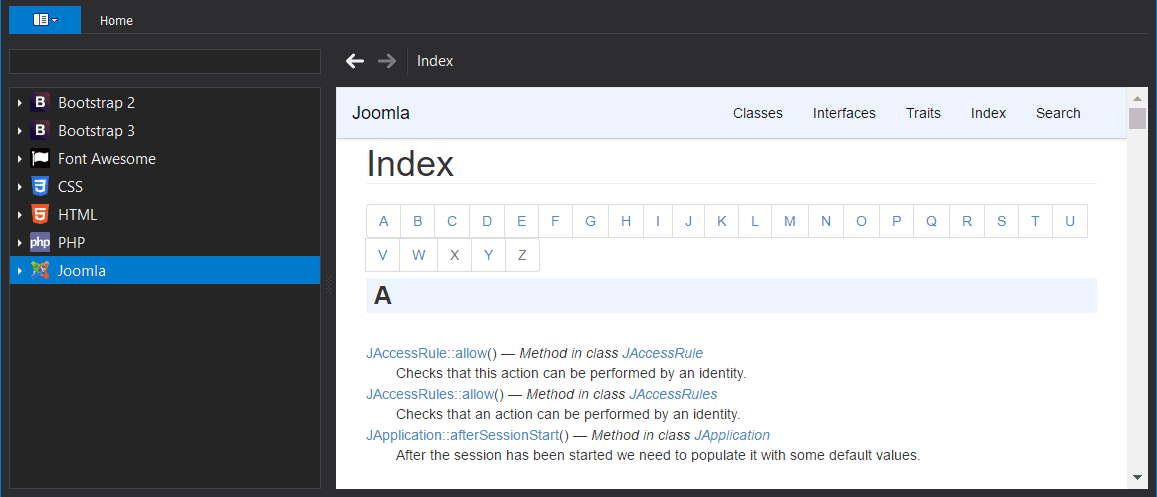 Details

Hans

1746
Some of you might have heard of Velocity. To use the words already stated on the website:
Velocity gives your Windows desktop offline access to over 150 API documentation sets
So this is exactly what it is. You can download the documentation of many documentation sets and use them offline, or for easy access. Velocity is a Windows port of Bash, the original program available on the Mac.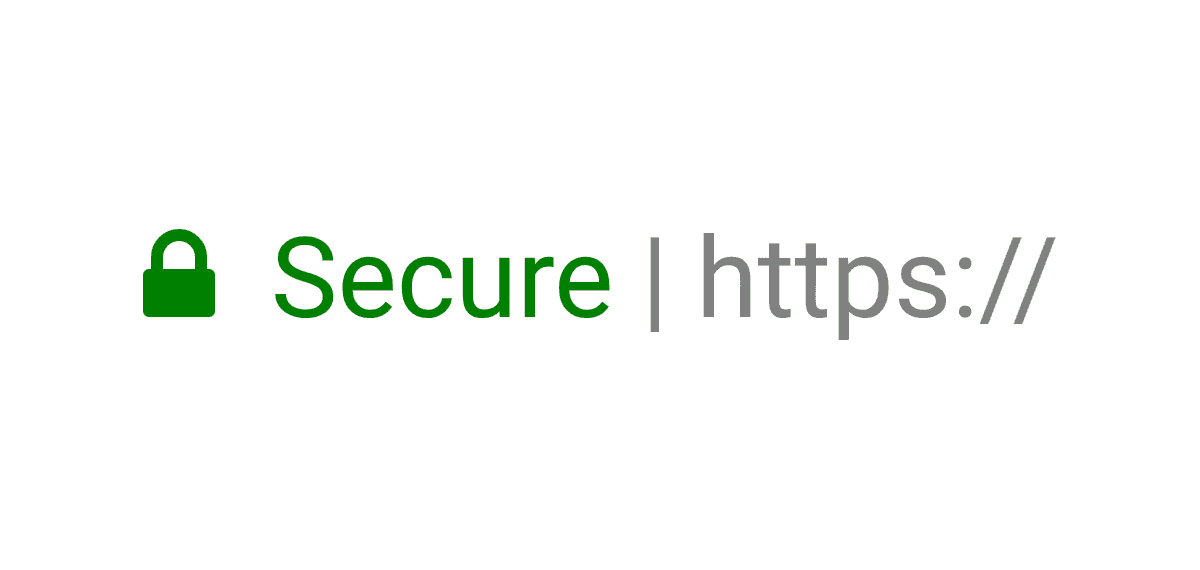 Details

Hans

1510
SSL/TLS/HTTPS, what is it exactly?
SSL is the precursor if the present TLS (Transport Layer Security) en both are encryption protocols for the security of communication between computers on the internet. It will take care that your data can't be monitored or faked. HTTPS means you visit a website who is using the TLS security. This is also visible in the address bar where you can see a green lock icon. This is especially important for web shops and web sites where you have to login, so your data is safe.
Required?
When you save personal data in your web site it is required to use a secured connection, at least here in the Netherlands. I don't know how this is arranged in other countries.
I don't have a web shop, why do I need TLS/HTTPS?
So you don't have a web shop or a web site where sensitive data is stored, why would TLS/HTTPS by interesting for you? It secures the data transfer from your web site to the visitor, no one should have the need to monitor this. There can be many companies or agencies interested in just harvesting data and once maybe is it. And also, it might benefit your ranking.
Google Ranking
In 2014 Google announced it will favour web sites in it's ranking who use HTTPS in it's ranking. So getting higher (or not dropping) in the ranks is also possible by using TLS/HTTPS.
Free TLS-certificates!!!
Obtaining a SSL/TLS certificate was not cheap a while ago. Depending on the type of certificate you needed it could costs a lot of money. This all changed when Let's Encrypt started. This organization (not-for-profit) is backed by a lot of large organizations but also small donators and wants to improve the security on the internet by providing free TLS-certificates.
Lot's of (good) hosting companies are implementing Let's Encrypt in their environment so if a website owner wants to get a certificate he or she can do so in a few clicks. At least, it was that easy for me!